The Westborough Sprint Triathlon: Offering you the choice of two great triathlons — Offroad or On-road. Plus a Splash-and-Dash!
The 2017 Westborough Sprint Triathlon will be Sunday, August 13, 2017. Details on registration coming soon.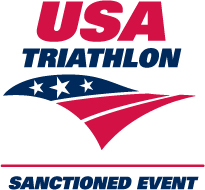 The 7th annual Westborough Sprint Triathlon will be held Sunday, August 14, 2016. This event is a partnership between Sun Multisport Events and the Westborough Rotary Club and will be based at Westborough State Hospital on Hospital Road off of Lyman Street in Westborough, MA.
The 2016 Westborough Sprint Triathlon offers athletes three multisport divisions to choose from. Most popular is the ROAD triathlon that begins with a 0.25 mile swim in Lake Chauncy. After the swim athletes will ride their bikes over a 14 mile loop that travels the roads of Westborough, Northborough, Marlborough and Southborough. The event finishes with a 3 mile run that is a combination of scenic offroad trails in the woods surrounding Lake Chauncy and local roads. The run concludes with a spectator-friendly finish on the lush grass of the Lake Chauncy athletic fields.
The event also features OFFROAD triathlon and SPLASH & DASH divisions.
No matter what multisport division you choose you are in for a great event! See below for details.