RACE-MANIA SUMMIT AND EXPO — March 24, 2019 at the Boston University Fit Rec Center in Boston, MA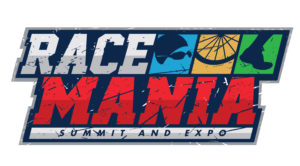 The definitive kick-off to the new season for 2,000+ triathletes, runners, cyclists and swimmers, RACE-MANIA is a Sun Multisport Events production designed to educate, equip and inspire. You'll find informative seminars, hands-on clinics, competitive events and everything you need to swim, bike and run into a new season.  The All Day Pass is just $5 (and half of that is donated to the American Cancer Society… and it's free to athletes age 21 and under) or you can get the Twilight Pass. Click here for more details and to sign up.
TRIATHLON TRAINING SKILLS CAMP – May 18, 2019 at Cathedral Camp in East Freetown, MA
Led by the coaches of Breakthrough Performance Coaching and co-hosted by Sun Multisport Events, this 1 day triathlon skills training camp offers individual instruction and group sessions to help you prepare to exectute your best possible race. Held at Cathedral Camp in East Freetown, MA, the camp includes classroom-based instruction; transition set-up and practice; and swim, bike and run training and skills development.
The Triathlon Skills Training Camp is ideal for any triathlete who wants better results from their training and an opportunity for structured learning from knowledgeable coaches in a fully supported environment. Whether you are relatively new to triathlon or have already raced your way to a podium spot, the coaches at BPC can help you race more effectively and efficiently.
This camp is especially valuable to athletes who will be racing in the Patriot Half as it includes swimming, biking and running on the course you will face on race day. Mark Walter, owner and President of Sun Multisport Events and Race Director for the Patriot Half, will be in attendance throughout the day to answer questions about Patriot or any other SME race. Click here for the camp schedule, pricing and more.
Join Our Mailing List
Stay up to date with Sun Multisport Events news and announcements.