Barn To Run — New England's Only Farm-Based Trail Race Series – To Premiere This Fall
New Race Series to Draw Local Athletes and Outdoor Enthusiasts with a Portion of the Proceeds Supporting The Trustees and Local Farms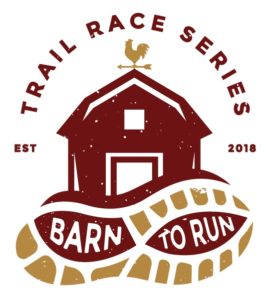 NEWTON, MA – August 7, 2018 – Sun Multisport Events has announced that the Barn to Run Trail Race Series, a collection of farm-based trail races around New England, will premiere this September. Three events make up the series which is designed to connect runners to scenic trails and local farms while offering a terrific race experience to participants and spectators.
"Athletes and running enthusiasts are always looking for new places to run, so we set out to create a race series that would enable participants to enjoy the scenery and historic nature of some of the area's most beautiful farms," said Mark Walter, Owner, Sun Multisport Events. "We are excited to bring this unique racing opportunity to the New England running community in fall 2018."
Each Barn to Run Trail Race Series event features multiple race distances to choose from, includes running past farm fields and through forest trails, and provides an opportunity to learn about and support farm programs and initiatives. Post-race festivities include beer courtesy of the Zelus Beer Company, activities for kids, food trucks, awards, giveaways and more. Registration has opened so runners can sign up at Barntorun.com to participate in any of the races.
The three events in the series are:
Weir River Farm Trail Run in Hingham, MA (9/16/18)
Chestnut Hill Farm Trail Run in Southborough, MA (9/22/18)
Powisset Farm Trail Run in Dover, MA (10/28/18)
Each host property is managed by the Trustees of the Reservations, a non-profit land conservation and historic preservation organization dedicated to preserving natural and historical places in Massachusetts, and a portion of the proceeds from each event will go to the Trustees.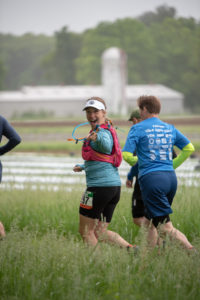 The Barn to Run Trail Race Series encourages individuals and teams to participate in multiple events across the series and rewards that participation in a variety of ways. Individuals can save up to 15 percent on registration fees and will receive a commemorative soft cotton long-sleeve t-shirt when they sign up for the Barn to Run Trail Race Series Season Pass. The first 30 runners who sign up for a Season Pass will also receive one dozen free eggs from Pete & Gerry's Organic Eggs.
Teams are eligible to win cash prizes and sponsor rewards at individual events and across the series. For example, the teams that enter the most members in a single race will receive $100 cash and sponsor swag and teams that enter the most members across the entire series will receive $250 cash and additional sponsor rewards.
Visit the Barn to Run website for complete details
About Sun Multisport Events and The Barn to Run Trail Race Series
The Barn to Run Trail Race Series is produced by Sun Multisport Events (SME) which began producing trail races in 2015 with the inaugural Powisset Farm Trail Race at Powisset Farm in Dover, MA. As the event grew so did interest in additional farm-based trail races and in 2017 the Weir River Farm Trail Race was established and then a trail race at Chestnut Hill Farm in April 2018. The Barn to Run Trail Race series brings them all together in the fall of 2018 with a goal to expand to more farms in 2019.
In addition to the Barn to Run Trail Race Series, SME produces an award-winning multisport race series and the RACE-MANIA Summit and Expo, the definitive kick-off to the new season for thousands of endurance athletes consisting of a fun, energy-packed day of expert-led seminars, hands-on clinics, competitions, a vendor expo and more.
For more information and sponsor inquiries contact: Mark Walter, email: info@SunMultisportEvents.com, mobile: 781-414-0437
For media inquiries contact: Joshua Milne, email: josh@joshuamilnepr.com , mobile: 617-501-1620
###
Back to News