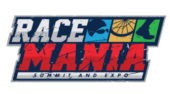 Everything an endurance athlete needs to get ready for the start of the new season.
---
Designed to educate, equip and inspire endurance athletes for the coming season, the RACE-MANIA Summit and Expo offers guidance, advice and inspiration from top coaches and experts… competitive events for an early season test of your endurance… a vendor expo with 80+ exhibitors offering everything you need for your next endurance event… and more.
The 2023 RACE-MANIA Summit & Expo returns to Boston on March 12, 2023 and registration will open Tuesday, 12/6/22.