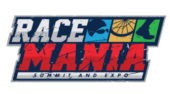 The kick-off to the new season. RACE-MANIA is back to get you ready for the season and keynoting this year's event in 2022 IRONMAN World Champion Chelsea Sodaro!
---
The 2023 RACE-MANIA Summit & Expo returns to Boston on March 12, 2023 and registration is now open.
Designed to educate, equip and inspire endurance athletes for the coming season, the RACE-MANIA Summit and Expo offers guidance, advice and inspiration from top coaches and experts… competitive events for an early season test of your endurance… a vendor expo with 75+ exhibitors offering everything you need for your next endurance event… and more. Keynoting this year's event is 2022 IRONMAN World Champion Chelsea Sodaro! Read the press release on the RACE-MANIA website here.
CLICK HERE to visit the RACE-MANIA website for complete details.