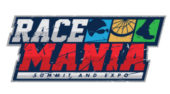 Everything an endurance athlete needs to get ready for the start of the new season.
---
Designed to educate, equip and inspire endurance athletes for the coming season, the RACE-MANIA Summit and Expo offers endurance athletes guidance, advice and inspiration from top coaches and experts… competitive events for an early season test of your endurance… a vendor expo with 80+ exhibitors offering everything you need for your next endurance event… and more.
The 2020 RACE-MANIA Summit & Expo returns to Boston on March 15, 2020 and attendee registration is now open.   Past speakers include 2018 Boston Marathon winner and 2x Olympian DES LINDEN… renowned cycling coach HUNTER ALLEN… the "Voice of IRONMAN" MIKE REILLY… IRONMAN Champions MIRINDA CARFRAE and TIMOTHY O'DONNELL… and many others.
Visit the RACE-MANIA website for complete details.