Sun Multisport Events (SME) is the premier endurance event production company in New England offering a unique set of events for athletes of all levels of experience. Our line-up includes the RACE-MANIA Summit and Expo, a day designed to educate, equip and excite endurance athletes on the eve of a new season… an award-winning multisport race series consisting of sprint, olympic and half iron distance multisport events… and a rapidly growing trail run series. We are also proud partners in production of the New England Kids Triathlon, the largest youth-focused triathlon in New England.
We were honored on January 27, 2014 to win two prestigious awards in the "Triathlete's Choice" awards program organized by Triathlon Business International (TBI), an industry organization dedicated to promoting the sport and business of triathlon. Our triathlon series was awarded "Best Race Series" and our Patriot Half was recognized as "Best Small Race" (less than 1,000 athletes) in an online survey of triathletes across the country. If you were among the many who voted for us… THANK YOU! Read the press release here.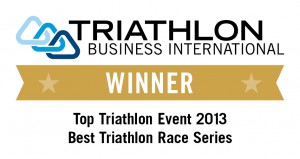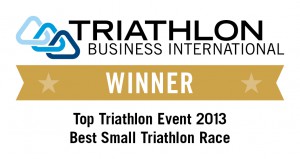 Our mission is to further the passion of the endurance sports community with events that deliver a memorable experience. We recognize that our events would not be possible without the support of our volunteers and sponsors and strive to deliver to them an equally valuable event day experience. We are athletes with a passion for endurance events who are eager to share our enthusiasm in an effort to see endurance sports grow and prosper.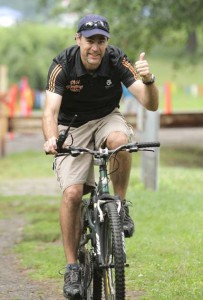 Sun Multisport Events is led by Mark Walter. A certified USA Triathlon Race Director since 2006, Mark's passion for the sport of triathlon began with his first race, the inaugural Mooseman Triathlon at Waterville Valley, NH in 2004. After 6 years of nurturing the Sun Multisport Events business during late nights, early mornings and weekends while holding a full-time job, balancing the needs of a family and trying to squeeze in some training, Mark successfully transitioned to full time management of Sun Multisport Events in February 2012. Mark continues to race in triathlons and other endurance events.
General event inquiries? Email us at info@SunMultisportEvents.com.
Interested in sponsoring one of our events? Contact Mark at info@SunMultisportEvents.com.
Join Our Mailing List
Stay up to date with Sun Multisport Events news and announcements.