USA Triathlon: 1-day versus annual membership
Posted by sunmultisport
On May 05, 2016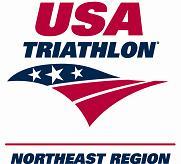 Sun Multisport Events (SME) is managed by a USA Triathlon (USAT) Certified Race Director and all SME multisport races are sanctioned by USAT.  This means that SME races follow specific safety guidelines and USAT Competitive Rules. It also means participating athletes will have their results included in USAT's National Ranking System and qualify for excess medical coverage for injuries sustained at events. To participate in a USAT sanctioned event all adults (age 18 and over) and minors must have either an annual USAT license or a 1-day license. This article will help you decide which is right for you.
An adult (age 18 and over) 1-day USAT license costs $15 and an annual license costs $50. If your mindset is "one and done" the 1-day license is the way to go, but, if you expect to do more than one USAT sanctioned event you should consider purchasing an annual license which offers multisple benefits.
The first benefit of purchasing an annual license is you won't have to buy a 1-day license for any other events that year.  A second benefit is you will receive USA Triathlon Magazine, a quarterly publication filled with training tips, inspiring stories, USAT news and more. Another benefit is access to discounts from USAT sponsors including Fuel Belt, TYR, Rudy Project, Endurance Films, TriSports.com (receive a $20 voucher good towards a $40 purchase) and more. Click here for the complete list of benefits of becoming a USAT annual member.
Note that athletes age 17 and under do not have a 1-day license option and must purchase an annual license to participate in a USAT sanctioned race, BUT the good news is the cost of a youth annual license is just $10!
Visit the USAT website for more information on USAT membership.
Our Most Beginner Friendly Races