New for 2020… the Pilgrimman Triathlon gets added to the Sun Multisport Events line-up
December 11, 2019 –  Boston, MA – Sun Multisport Events (SME) has announced that the Pilgrimman Triathlon has been added to it's award-winning line up of multisport races. The 2020 Pilgrimman Triathlon will take place on Saturday, 9/19/20, in beautiful Myles Standish State Forest in historic Plymouth, MA (less than 45 miles south of Boston). This event will include a half distance triathlon and aquabike plus a sprint distance triathlon and duathlon.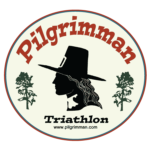 The Pilgrimman Triathlon was started in 2014 and has been produced each year since by USAT Certified Race Director, Heather Cronin. The event is now owned and operated by Sun Multisport Events and Cronin — who's been part of the SME Event Team for the last 2 years — will play a key role in transitioning this event to SME while remaining part of the SME Event Team for Pilgrimman and SME's other 2020 multisport races.
"We're excited to build on Heather's success with Pilgrimman. It's foundation is a terrific venue, a historic city, a scenic sprint tri and du and a great time of year for racing. Changes include a redesigned half tri and aquabike course and the addition of some of the subtle and not so subtle details athletes have come to expect from an SME production. We're also working through additional ideas, including a gravel tri option, and enhancements that we believe will elevate the athlete experience even further." says Mark Walter, USAT Certified Race Director, Owner and President of Sun Multisport Events.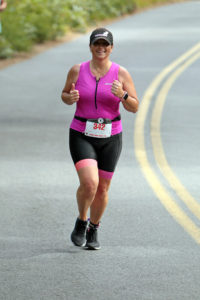 Registration for the 2020 Pilgrimman Triathlon is now open and early bird pricing is in effect through 1/31/20 for all race categories. The cost of entry to the Half triathlon and aquabike has been attractively priced to help entice athlete to consider the redesigned 2020 half course ($199 for the half triathlon and $189 for the half aquabike). Sprint and Half triathlon relay team options are priced at just $30 above the individual price, plus there is youth pricing for the Sprint triathlon and duathlon.  SME has also created a limited number of "Half Crazy" slots that give athletes entry to both the 2020 Pilgrimman Half and SME's award-winning Patriot Half Tri (already sold out) at a savings of $50.

Click here to visit the Pilgrimman page of the SME website for course maps, an event schedule, refund and deferral policies, information on Myles Standish State Forest and all the other current details. More information (e.g. host hotels, post-race festivities, etc) will be posted once confirmed.
About Sun Multisport Events:
Sun Multisport Events (SME) is an award-winning endurance event production company based in Massachusetts. SME offers a unique set of events that attracts a diverse set of endurance athletes. In addition to the Patriot Half, SME produces sprint and Olympic distance multisport races; "Barn to Run", New England's first and only farm-based trail race series; and the RACE-MANIA Summit and Expo, the definitive kick-off to the new endurance season. In addition to SME's Patriot Half winning "Best Small Race" (2018, 2017, 2014) in the Triathlete's Choice Awards and "Best Triathlon" in the Best of Competitor (2016; Northeast), SME won "Best Triathlon Series" in the 2014 Triathlete's Choice Awards. Visit the Sun Multiport Events website to learn more.
Media and Sponsorship Inquiries:
Mark Walter
Owner, Sun Multisport Events
Phone: 781-414-0437
Email: info@SunMultisportEvents.com
Back to News