Sun Multisport Events and Breakthrough Performance Coaching join forces to prepare triathletes for the 2018 season
February 1, 2018 (Boston) — Sun Multisport Events LLC (SME) today announced Breakthrough Performance Coaching, LLC (BPC) as the exclusive coaching service of SME's 2018 multisport race series which includes the award-winning Patriot Half, the Whaling City Tri & Du and the Cranberry Trifest. Together, SME and BPC have developed a terrific line-up of in-person and online programs to help triathletes of all experience levels achieve their 2018 goals.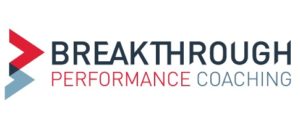 BPC is comprised of a team of coaches with extensive triathlon coaching and racing experience. Led by Jeffrey Capobianco, a USAT, Ironman and USA Cycling certified coach and 26x Ironman finisher (including 8 Ironman World Championships in Kona), the BPC coaching staff will share their expertise, experience and enthusiasm for the sport of triathlon in a variety of educational and motivating programs including:
Basic training plans on the Training Peaks platform for all SME triathlons
Monthly "Prepare to Tri" clinics at Landry's Bicycles in Boston, MA
Monthly online webinars on training plans, goal setting and overcoming obstacles
Swim and run clinics at Sun Multisport's RACE-MANIA Summit and Expo on 3/25/18 at the Boston University Fit Rec Center in Boston, MA
The Triathlon Skills Training Camp on 5/19/18 at Cathedral Camp in East Freetown, MA, site of the Patriot Half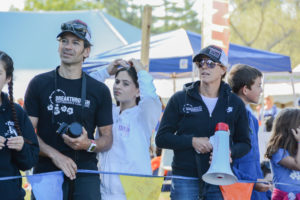 BPC coaches will be available at each 2018 SME triathlon for athlete Q&A and will also staff the "Inspiration Station" at each race where spectators can go to create signs of encouragement for their favorite athlete, get temporary tattoos, cowbells and more.
"We are thrilled to partner with Sun Multisport to provide coaching support for their triathlon race series." says Jeffrey Capobianco. "Like BPC, the Sun Multisport team fully embraces their athletes as family. Anyone who has done one of their races has felt this! For us, it's a natural fit."
"We are equally excited to be working with Jeff and the BPC team" says Mark Walter, President of Sun Multisport Events. "The experience and knowledge of BPC coaches is unparalleled and they are fun group to work with!"
About Breakthrough Performance Coaching, LLC:
Breakthrough Performance Coaching, LLC is a high-touch endurance coaching service. BPC has a reputation as a comprehensive coaching service that will leave no stone unturned to ensure that athletes reach their athletic potential. With education and experience encompassing physiology, nutrition, data analysis, mental preparation, and race execution, the coaches of BPC will be there every step of the way to help you be unstoppable on race day. Learn more at https://breakthroughperformancecoaching.com/
About Sun Multisport Events:
Sun Multisport Events (SME) is an award-winning endurance event production company based in New England offering a unique set of events for athletes of all levels of experience. The SME line-up includes the RACE-MANIA Summit and Expo, a day designed to educate, equip and inspire endurance athletes on the eve of a new season… an award-winning multisport race series… and a rapidly growing trail run series. SME's Patriot Half has won "Best Triathlon" in the 2016 Best of Competitor (Northeast) and "Best Small Race" (less than 1,000 athletes) in the "Triathlete's Choice" awards program organized by Triathlon Business International. The SME triathlon series also won "Best Race Series" in the 2013 Triathlete's Choice Awards.
Back to News